Thor 4 Director Hint for Loki's Return:
Thor 4 has been pushed for more than 3 months from its originally scheduled date. The pros of this delay are that Marvel will be able to tell the story of the MCU in the way they wanted to right from the beginning. The con – we'll have to wait almost 2 more years for Thor's return to glory. It's a good thing that we won't have to wait for a lesser amount of time for Loki. Even though he died a hero in Avengers: Infinity War, Endgame set up a perfect way to finally give him the solo spotlight he deserves ever since The Avengers. He will appear in his own solo series now, but what about Thor: Love And Thunder?
Taika Waititi, our crazy lovable Korg actor & the director of Thor: Ragnarok just went on Instagram Live recently. He called in Mark Ruffalo & Tessa Thompson to make cameos in his live session. He revealed quite a lot about Thor: Love And Thunder. We got to know that like Thor: Ragnarok featured a space dragon from Muspelheim, we're going to see "Space Sharks" next. These were actually villains in one of the X-Men storylines from the comics.
Then Waititi gave us the confirmation that Christian Bale will play the villain of Thor: Love And Thunder. But he will most definitely not play the Silver Surfer. Also, there are no plans to include Silver Surfer in the movie. So, all those rumors about Keanu Reeves playing Silver Surfer could be put to rest. We could instead believe much more strongly that Silver Surfer has a major chance to appear in Guardians of the Galaxy Vol. 3. Now let's move on to the most interesting part.
Upon the Instagram Live session, Waititi was asked about Loki's return in Thor: Love And Thunder. So he replied with a little "Oh, ye… I can't say," And then he talked about how he finds out about the future events of the MCU. He said – "If I had wanted to kill Loki for some reason, I would ask about it and Marvel might have told me that they needed him for Infinity War. That's how I usually find out about the stuff that's coming up."
Now obviously, to prevent any spoilers for the Loki series, Taika couldn't have told us anything about the God of Mischief. But his little comment may have given us a little peek at the cat that's currently in the bag. And his comments might just match with a rumored twist about the upcoming Loki series. Potential Spoilers for Loki, and Thor: Love And Thunder could follow. So read only if you want to know.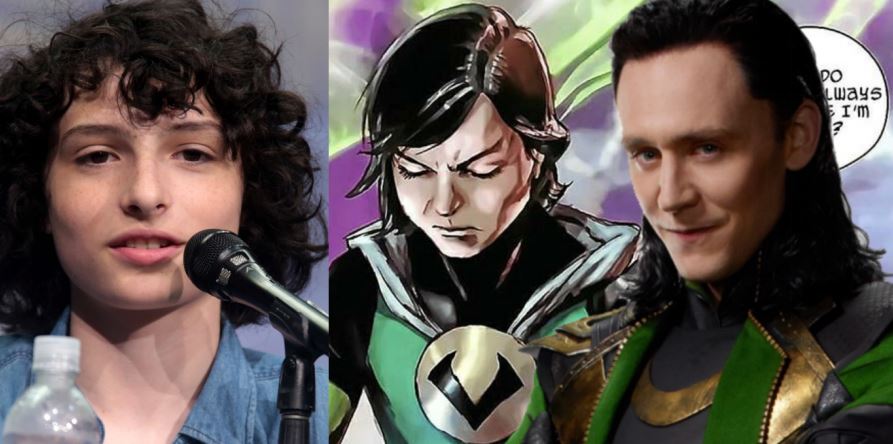 Rumors suggest that the final 2 episodes of Loki will actually bring in Kid Loki. The biggest gain for Marvel is that Finn Wolfhard is playing Kid Loki. While the Loki series might tie into Doctor Strange in the Multiverse of Madness, it will surely lead us to Thor: Love And Thunder. And it is highly likely that we might not see Tom Hiddleston in Love And Thunder as Finn Wolfhard will continue the role as Kid Loki. This is the probable twist that Taika Waititi cannot talk about, until obviously the Loki series arrives next year. The MCU if building up to a Young Avengers, and Kid Loki would surely be a part of it. Let's see whether this rumor turns out to be true.
Here's the new release schedule of the MCU till July 8, 2022:
Black Widow – November 6, 2020
Eternals – February 12, 2021
Shang-Chi and the Legends of the Ten Rings – May 7, 2021
Spider-Man 3 – July 16, 2021
Doctor Strange in the Multiverse of Madness – November 5, 2021
Thor: Love And Thunder – February 18, 2022
Black Panther 2 – May 6, 2022
Captain Marvel 2 – July 8, 2022
The following 7 Disney+ series will also be placed between these films – The Falcon And The Winter Soldier, WandaVision, Loki, What If…?, Ms. Marvel, Moon Knight & She-Hulk.
I just have the biggest passion for everything cinematic! I want to share this passion with everyone through my writing about Hollywood Movies and TV. Other than that, I am a big sports fanatic and enthusiast. I'd like to write about my favorite sports as well some day.
The post Thor 4 Director Provides a Hint for Loki's Return. But There's a Twist appeared first on QuirkyByte.