While Avengers: Endgame did a whole lot in its three hours. It connected to the most number of films one single movie could every accomplish, there were many foreshadowing Easter Eggs and two of the main pillars of the MCU, Iron Man & Captain America finally got their big exits, and a closure. The movie had the responsibility of bringing all the Avengers together, deliver a mega finale, tie up all the dangling threads of the past & set up a big future. We'd say that it did really well on all accounts.
But still, there was a lot that Avengers: Endgame also failed to touch or answer properly. We didn't get to see the situation of the world during the 5 years of half population. There was really no time to show the consequences of the Snap properly on Earth, let alone on the Universe. So we were only given a little bit of the aftermath. As for Iron Man, he reconciled with Steve Rogers, retired from the Superhero gig, got what he wanted, i.e. a family with Pepper. He got married and had his daughter Morgan. Then, he went back in time and even got closure from his father (who he's always had held a grudge against). And then he died a hero saving the entire Universe. It was the perfect ending.
But Screen Rant points out that Endgame didn't manage to close one little account on the part of Tony Stark. As we've mentioned above, Tony & Steve were back together as friends, they had the same respect & trust for each other as they did earlier. The fight between those two leaders that happened 7 years ago had now faded away as a bad memory. But Tony never got to meet Bucky again. Endgame never told us whether he had forgiven Bucky for what the former Hydra agent did under their control.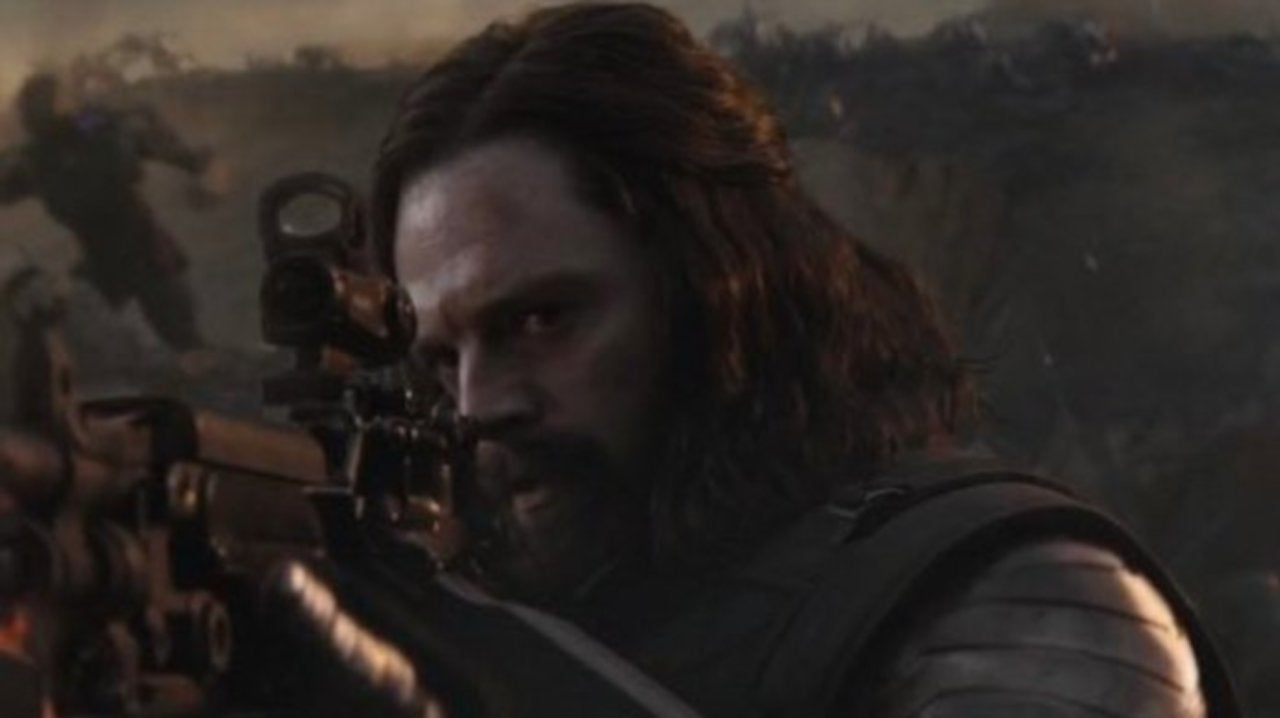 While Endgame obviously didn't have the time to give everyone a conversation during the final battle, SR states that it'd have been nice if something had happened showing us that Tony had forgiven Bucky. Maybe he could've saved Bucky, or Bucky could've saved him in an instance and the two would've just nodded to showcase that there was no bad blood between them. Civil War showed us that it was a really big deal for Bucky to kill Howard & Maria. But this topic was never touched again. It should've been.
I partly agree to this, but was it really that easy to forgive Bucky? After all, he had killed the one person who Tony loved the most, his mom. Even though Hydra had control over Bucky's mind, Buck was still the killer. Looking at Bucky would only remind Tony of just one thing, his dead parents. So it was probably okay for the creatives to not go there again with Tony Stark. Maybe they would, sometime in the future.
In the Endgame deleted scene, Bucky knelt for Tony's valiance. He was there to pay his respects at Tony's funeral. And now, he is on the path of redemption. We will see him do a bit of good as his story moves forward. Who knows, maybe down the line he might come across someone like Pepper or Morgan or Rhodey who will tell him that Tony had forgiven him and what not. But what he can only do on his part is be the man he was before Hydra took over his mind & body. There are major hints that he will now be called the White Wolf.
Let's see what happens when The Falcon And The Winter Soldier arrives later this year. The series could either arrive in August, or October or December. It stars Anthony Mackie, Sebastian Stan, Emily VanCamp, Daniel Bruhl and Wyatt Russell. We
I just have the biggest passion for everything cinematic! I want to share this passion with everyone through my writing about Hollywood Movies and TV. Other than that, I am a big sports fanatic and enthusiast. I'd like to write about my favorite sports as well some day.
The post Avengers: Endgame Didn't Give Us Closure for One Key Iron Man Story appeared first on QuirkyByte.